The books shown below are arranged according to when they were published, with the most recent ones at the top. If you click on one of the images you will be taken to a page at Amazon.com where you can find out more about the book. If you end up buying one of them, greenhomebuilding.com will receive a small commission that will help cover the cost of maintaining this website. Thanks for your patronage.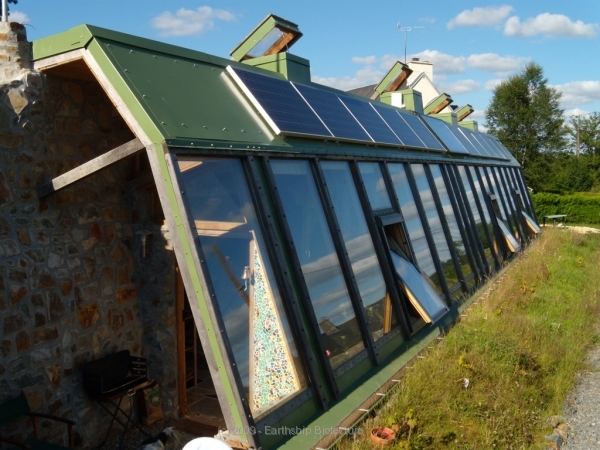 This one story Santa Fe Style ranch home has an attached two car garage and is based upon 24 inch wide straw bale (or adobe) construction on a concrete block foundation & concrete spread footings with crawl spaces and a partial basement. Though not designed as a passive solar house, it is designed for primarily hot weather climates. Natural interior plaster and natural exterior stucco are recommended. The interior square footage of the house portion is 2,336 square feet, measured on the inside of walls. In addition, the garage has 20 x 22 ft. clear inside dimensions. This home was originally designed for the main entrance to face east so that the kitchen is southeast for 'ayurvedic' benefits – the plan also works well with the garage on the north side or by 'flipping' the plan with the bedrooms on the south.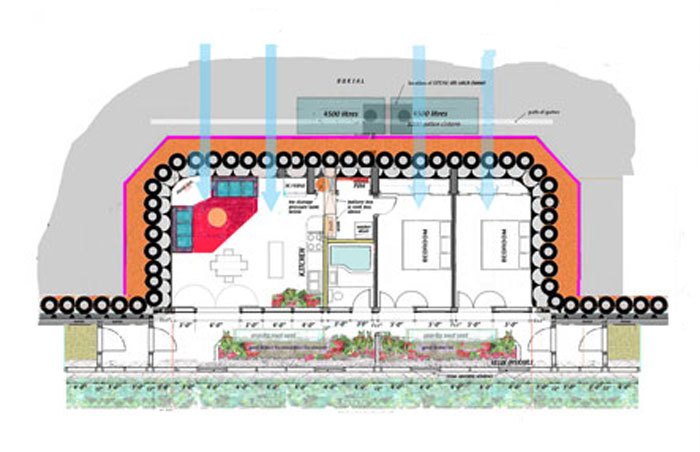 Floor Plan for 2-Bedroom Model
For more information about this plan, and many others, visit our sister site www.dreamgreenhomes.com, where you will find a wide range of plans for sustainable homes, greenhouses, small buildings, garages, and food storage space for sale. Dream Green Homes is a consortium of outstanding architects and designers, who have pooled their talent and expertise for your benefit.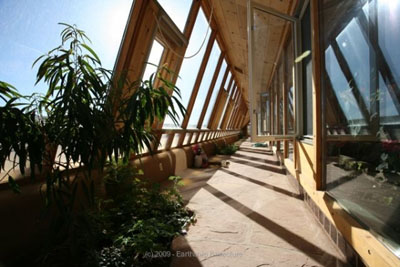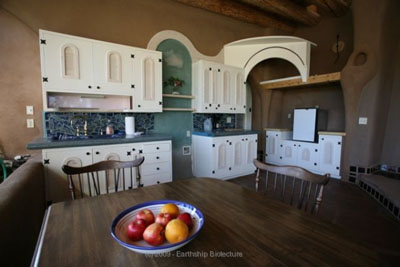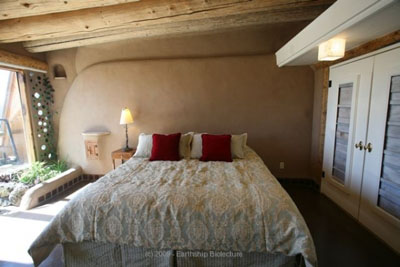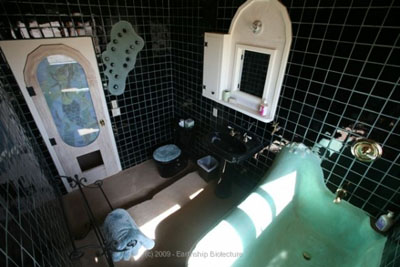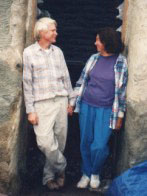 For Email contact go to About Us
Established in 2001, GreenHomeBuilding.com is primarily a labor of love. Kelly, and the GreenHomeBuilding team of experts, have answered thousands of questions for readers over the years, and we continue to publish up-to-date information about increasingly important sustainable architecture. If you feel moved to assist us in this work, your kind donation would be much appreciated; this can be easily done through our PayPal account:
Custom Search
Disclaimer Of Liability And Warranty
I specifically disclaim any warranty, either expressed or implied, concerning the information on these pages. Neither I nor any of the advisor/consultants associated with this site will have liability for loss, damage, or injury, resulting from the use of any information found on this, or any other page at this site. Kelly Hart, Hartworks LLC.