.
Codes for Adobe Homes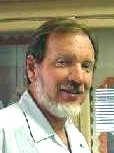 Quentin Wilson and Associates, specializes in solar adobe design and construction. He grew up in the South Valley of Albuquerque, New Mexico where he watched adobe bricks being made. In the fifth grade, he made miniature adobes on cookie sheets in his mother's oven in order to construct house models for a class assignment. By age thirteen he made full-sized adobes in the back yard and ruined the grass. Later, he traveled a bit, went through the Army, and graduated eventually from the University of New Mexico with a major in physics, minors in math, chemistry, and education in 1970. After teaching high school two years and community college math for three more, Quentin moved into professional solar adobe construction in 1976 as the Project Manager and Instructor for the Sundwellings Demonstration Project at Ghost Ranch, Abiquiu, NM. He became a licensed general contractor in the State of New Mexico in 1982. He has been building homes and teaching seminars and workshops ever since. In the fall of 1995 he established and taught the full-time Adobe Construction Program at Northern New Mexico Community College. His website, quentinwilson.com, lists the course schedule and many other resources related to working with adobe.
Q: I live in Texas and hear that the use of adobe in construction is not well supported by cities' codes statewide? Does this have to do with Texas being an IEBC or IBC Code state? What building code is the most supporting of 'traditional' adobe construction including rubble filled foundations and earthen roofs, etc? What standards (say, IRC or IBC) is the NM code based on, and therefore more supportive of adobe construction? Or, did the NM legislature draft its home grown-type code ? I am really trying to find out what is Texas lacking or what it needs to do to allow Adobe construction at city levels ? At this time, I plan to build a demonstration Adobe Home in rural Texas but wonder how futile this effort might be to promote and advocate such alternative green building in Texas cities over the coming years. I have friends and colleagues in Texas with their own perspective. I am looking to complement that with your insight based on your experience in NM.
A: Texas in general has not been pro-adobe but in rural areas outside of cities - especially Austin and San Antonio - there has been ongoing adobe construction over the years. Few cities that I know of have had adobe codes but for the past several years, since the introduction of the IBC and IRC codes, acceptance is built in since it is included in one or both of those codes. Unless a clever building official or politician noticed the presence of adobe in the code and had it taken out before acceptance in the local jurisdiction. Similarly, adobe is now permitted across the USA. No codes that I know of support rubble trenches or earthen roofs. That almost always requires input with a stamp from an engineer or architect. Oh, there is a code in and around Paonia, Colorado that allows rubble trenches. Could be others.
The first written code in this country was the Albuquerque Adobe Code which had its roots in the fifties and sixties and was largely written by P.G. McHenry. As time went by it was adapted and adopted as the New Mexico Adobe Code in the mid-sixties and the went on to become the NM Earthen Building Materials Code. It is far more comprehensive at around 27 pages than the 1.5 pages in the I-Codes. I don't know where the adobe I-Code came from or who got it inserted into the I-Code. Right now, members of The Earthbuilders Guild are working to bring about some changes in that I-Code. (Code Committee, www.theearthbuildersguild.com) While it is short, it came with one really stupid provision: non-stabilized adobe bricks should be laid up in cement/lime/sand standard masonry mortar. Unstabilized adobe should be laid up in mud mortar as similar a possible to the composition of the adobe bricks.
Austin has long had a green building or alternative building group which is very supportive to its members. I spoke to them perhaps twenty years ago. Meantime a wild-eyed group is forming: Earthen Construction Initiative PO Box 39323 San Antonio, TX 78218.
My perspective is: Just plain sun-cured bricks work fine and mortar of the same material perfects the suite. Including the making of bricks, adobe brick and mortar construction does not have to be slow. It is easier to build electrical and plumbing runs into adobe walls than it is to hack them into dinky stick frame walls. Rubble trenches are fine but are not the hill to die on in many jurisdictions. Besides, Ole Texas no longer exists and there have been torrential, Biblical rains in the Hill Country down to Presidio and Ojinaga. So, a footing with stem wall that gets well above the finish grade level (on a well sloped site) might not be that much more trouble than rubble with a grade beam on top. My own home has some rubble with adobes right on top - no grade beam. That was P. G. McHenry's style. Frank Lloyd Wright came up with the grade beam idea and look where that got him. Wood bond beams work fine. Concrete if one must in fearsome termite country but even then there are ways to deal with termites. Earth roofs are great if you have the structural vigas, beams, timbers to support them. Everybody in Texas, Oklahoma and all those sod house states had earth roofs. It was a major contributor to their moving out when spiders dropped in on the cook. The late Dr. John Moroni of Del Rio dreamed of his Art and Adobe Museum with a living roof. I think he called it a green Mexican roof. He would have gone nuts to have met you. EPDM sheeting keeps spiders out. And rainwater, and mud, and crickets.
Wouldn't you agree that the "NM Earthen Building Materials Code" is THE boiler plate to follow or to improve on as far as making earthen/adobe construction more accessible/ubiquitous/acceptable in places like, say, Texas?  Could there be anything else more comprehensive in other states?
NM's Earthen Building Materials Code might be the best. Almost everyone else copied it. Boulder County Colorado came up with a good code twenty some years ago that did not rely so much on NM New Zealand and Australia have great earthen building codes. But for the moment, I will go with NMEBMC.
I am working on a code of my own, the Q Code. It puts some important things from the 1960's codes that disappeared in the 1980's or so. No wall openings closer than 36" from a corner measured inside. No columns of adobe less than 28" in length. Back to the height to width ratio: walls no higher than ten times their width. Wood bond beams may be wood that is solid with lapped joints or built up with nominal sized lumber of 1 x 10 or 2 x 10 with staggered joints. Horizontal mortar joints must be full bedded, vertical joints may be indented 1" to act as plaster keyways. There are a couple of other things I can't think of at the moment.
Would the IBC or IRC codes let me build with earthen roof, rubble filled foundation and double walls.  What about your Q Code.  Will it allow those features?  It seems that IBC's or IRC's Adobe section for Texas may be too limiting to accomplish anything close to what NM code would allow, correct?  Would it be better to go outside city limits to avoid the more stringent city code?
IRC/IBC have no provisions for rubble trenches. That requires a local variance. Double walls require no variance, just a very substantial foundation, rubble or otherwise. Earth roofs may now have a niche in IRC/IBC. They are certainly being built across the country and in jurisdictions with stringent building codes, zoning codes and covenants. Dr. John Moroni certainly thought he would be able to build his dream in Del Rio. There is a young man just down the street who has a burning desire to build with adobe. He would be an ally if you can find him. Moroni passed away no more than a year ago so there might be clues in and around Del Rio to track down the young man. A Del Rio group had formed to support adobe. A woman attorney/neighborhood activist was part of the group. Q Code will allow rubble trenches or even no foundation whatsoever where there is solid, well drained ground. Millions of structures worldwide have no foundation.
Q: From the point of view of NM code, can the first course of an interior adobe wall (on a slab foundation) be adobes laid directly on the slab, or does code stipulate a curb or block for the first course? I know that getting the adobes 'up' 4 inches is wise (burst pipes and the like), but the question for my current purposes is whether NM code requires it.
A: Only a fully stabilized adobe can be laid on a concrete floor and it should be two courses before changing to natural or semi-stabilized adobes. Otherwise a four-inch curb or solid concrete block should be used. In the case of the curb or solid concrete block, a moisture barrier should be applied on top before the adobe courses begin. Especially with the concrete block which may be pumicecrete, the moisture barrier is important since the pores in the blocks are perfectly sized to support capillary action. This moisture barrier could be troweled on roofing cement or painted on asphalt emulsion.